EV Charger
ev charger , ev charging stations , ev charger installation, ev charger dealers , ev charging companies
ev charger , ev charging stations , ev charger installation, ev charger dealers , ev charging companies
ev charger , ev charging stations , ev charger installation, ev charger dealers , ev charging companies
ev charger , ev charging stations , ev charger installation, ev charger dealers , ev charging companies
One of The Best EV Charger Installer in Gujarat
EV Charger
Solpath Energy is one of the best EV Charger Station Provider and Installer Ahmedabad. Solpath looks into each detail with respect to owner's interest and ensure all the contracted terms are being followed, checks project feasibility , review of designs to ensure it is optimized performance and everything is in place as per the industry standards before commissioning is done by constantly monitoring site work. Solpath has been Installer to numerous first time and seasoned project developers over the different phases of building their EV Charging Station.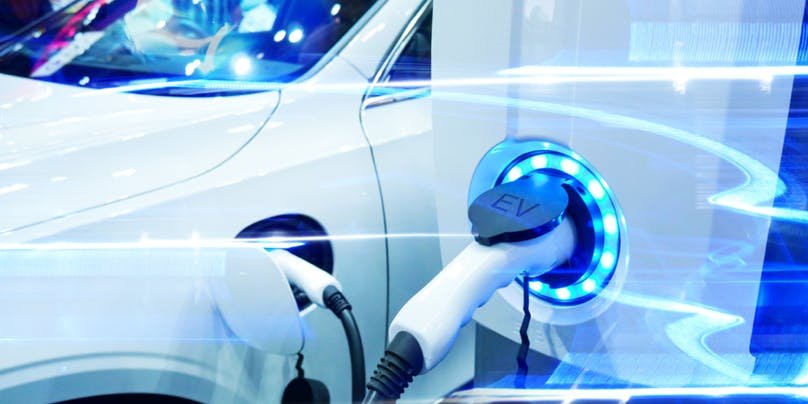 Powerfull
EV Charger
Get a seamless EV Charging experience With Solpath Energy's EV charging Solutions across Home, Office, Mall, Hotels, Retail Outlets and Places of Public Access. With both AC type 1 ,Type 2 & Fast DC Chargers
EV CHARGING METHODS
EV charging involves supply of direct current (DC) to the battery pack. As electricity distribution systems supply alternate current (AC) power, a converter is required to provide DC power to the battery. Conductive charging can be AC or DC. In the case of an AC EVSE, the AC power is delivered to the onboard charger of the EV, which converts it to DC. A DC EVSE converts the power externally and supplies DC power directly to the battery, bypassing the onboard charger.
AC and DC charging are further classified into four charging modes, with Modes 1-3 pertaining to AC charging and Mode 4 pertaining to DC charging.
Modes 1 and 2 are applicable for connecting an EV to a standard socket outlet, utilizing a cable and plug. Mode 1, also known as dumb charging, permits no
communication between the EV and EVSE and its use is not recommended. The portable cable used in Mode 2 has an inbuilt protection and control capability and
is typically used for home charging. Modes 3 and 4, which provide a separate charger device to supply power to the EV, have improved control systems and
are used for commercial or public charging
EV Charging Solution
Population of electric vehicles is growing day by day with new EV models hitting the market. To ensure a smooth operations of these vehicle, there is a requirement of proper establishment of integrated charging infrastructure across India. In order to support e-mobilty, Solpath Energy offer EV Charging station infrastructure across Cities, Businesses & Residential complexes
GOVERNMENT APPROVED CHARGERS
In India, mostly three standards are common – CCS, Bharat Specifications (or GB/T) & CHAdeMO. A Car can be charged only at a Charger which
conforms to the Charging Standard supported by the car.

There are different standards that electric vehicle uses. Globally, several EV charging standards such as Type 2 Connectors, CCS, CHAdeMO, and GB/T are getting adopted. If we look at the Indian Automobile Industry, earlier vehicles of Indian Manufacturers like Tata, Mahindra were on GB/T for DC charging and with regards to AC Charging the preferred connector was IEC 60309 or AC Type 2.
But now in the four wheeler segment, most of the OEMs are switching to CCS Type 2 on DC side and AC Type 2 on AC side. Hyundai, MG & Tata have recently launched their vehicle on CCS and AC Type 2 standard.
AC Chargers
AC charging is the simple and compact way of charging the electric vehicle and can be easily installed at home. AC Charger are low cost product with best suitability for multiple installations like shopping plazas, and workplaces. An AC charger provides power to the on-board charger of the vehicle, converting that AC power to DC in order to charge the battery. These chargers are considered to be slow charger.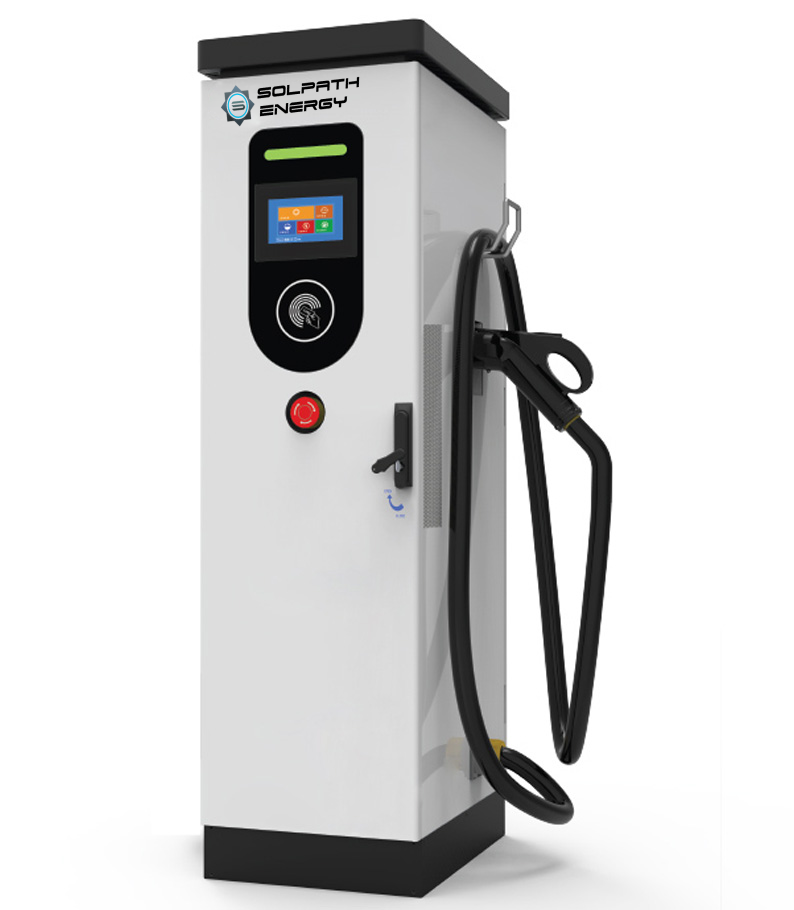 DC Chargers
DC chargers are high capacity chargers which are utilized for fast charging of the vehicle. DC chargers directly deliver DC power to the battery, thus bypasses all of the limitations of low capacity conversion of the on-board chargers, thus takes less time to charge the electric vehicles. Fast Charging allows to charge the vehicle in less than one hour which are suitable for public EV Charging stations inside cities and highways and also for fleet operators.
GREAT FEATURE
Considering the standard electrical connection at home, it is recommended to go for AC charging for personal use.
Before making the selection, one has to determine if the EV owner wishes for a Level 1 or a Level 2 charger. Level 2 chargers are fast in charging as compared to Level 1 chargers and require a compact wall mounted product different from a three pin socket at home for charging.
Another factor that should be taken into consideration is the location of the EV charger. In case it is being installed in an open space and not inside the garage, make sure that it is durable when exposed to sun, wind, and water.

What kind of chargers do electric vehicles need?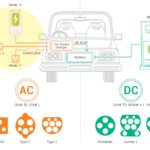 Electric vehicles have different types of chargers for multiple types of electric vehicles. Apart from the AC & DC Charging, Electric vehicle chargers can be further classified based on the charging guns. There are three main types of EV charging.
IEC 60309 Industrial Connecter – One of the earlier recommendation of Bharat EV charger specification was IEC 60309 Industrial connector that was suggested to be used from both ends.
Type 2 Charger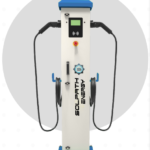 The Type 2 Charger provides faster chargers and is compatible with both AC and DC charging systems. These types of chargers work with three-phase input power systems.
The Input power can manage between 7.4 kW to 43 kW with a 400-volt AC supply. Such types of chargers are usually installed for home as charging time is faster and also as it is compatible with vehicles with CCS plugs. It among the prominent standards in the Indian market and can also be perceived as the revised version of Type 1 EV charging.
CCS or Combined Charging System

For DC charging one of the prominent standard in four wheelers and bus segment for high capacity charging is CCS. A combined charging system plug or CCS type plug (often called a CCS Type 2) is common in current age electric vehicles. CCS based chargers are fast chargers and are prominently used for public charging station. CCS can deliver power upto 350kW and with wide operating voltage of 200-1000VDC which is the highest in the industry of EV Charging.
CHAdeMo Charger

With global acceptance and presence in over 70 countries worldwide, this is one of the first types of fast-charging systems developed. It can handle DC fast-charging of up to 62.5 kW. But the new electric vehicles are now switching to CCS due to the versatility it offers.
GB/T Charger

The Indian government had recommended the GB/T type charger for DC Charging under its Bharat DC 001 standard. These chargers, are installed by Energy Efficiency Services Limited (EESL), a government body, and are capable of DC fast-charging with an output of 10-15 kW for low-power EVs.