Best Solar Services
Your Trusted Solar Service Provider
best solar service in ahmedabad, solar service company , solar service in ahmedabad
best solar service in ahmedabad, solar service company , solar service in ahmedabad
best solar service in ahmedabad, solar service company , solar service in ahmedabad
best solar service in ahmedabad, solar service company , solar service in ahmedabad
best solar service in ahmedabad, solar service company , solar service in ahmedabad
You Have Problems, We Have Answers
Solar Services That Help You To Go Green
We handle EVERYTHING for the client, investing in a Solar Service & PV Power Project with us ensures a hassle-free growth for the said investment over the next 25 years.
WE HAVE Answers
We are dedicated to listening to our customers, understanding their needs. We help them accomplish their goal of energy independence.
• Solar services include Technical consulting
• Site selection & survey
• Regulatory and government approval.
• Project management
• Supply of materials, components and BOS.
• Installation and commission
• Operation and maintenance
• 3rd party inspection and commissioning
• Subsequent consulting for revenue maximization.
SOLAR CONSULTANCY
Solpath Energy is one of the best Solar Consultant in Ahmedabad. Solpath looks into each detail with respect to owner's interest and ensure all the contracted terms are being followed, checks project feasibility and prepares DPR, policy checks, RFP for contractors and analyzing the bids to finalize one, review of designs to ensure it is optimized for plant performance and everything is in place as per the industry standards before commissioning is done by constantly monitoring site work. Solpath Energy has been Solar consultant to numerous first time and seasoned project developers over the different phases of building their solar power plant.
Design & Engineering
A part of the technical design is the selection of the optimal framework with regards to electricity generation and land utilization. Subject to circumstances, cabling can represent a significant portion of the project cost and we are able to minimize this with appropriate design and positioning of the mounting racks, inverters, switch gear in relation to each other and the grid connection point..
SOLAR EPC CONTRACTOR
Solpath Energy offer end to end EPC services to install solar systems with the use of only high precision products and components from globally recognized technology providers. Solpath Energy has gained considerable reputation as an active contributor in shaping the solar revolution in the country by successfully delivering projects across various segments such as Residential, Commercial, Industrial, Institutions, NGO's, Hospitals. With the rich experience of handling 250+ projects. We are best solar EPC Contractor in Ahmedabad.,Gujarat.
Installation Contracts
Our team install projects on schedule with technical integrity and a demonstrated commitment to safety. Our installation and project management team brings exceptional experience to the field. Our team is recognized widely for quality workmanship and we have installed project for other Solar companies as well.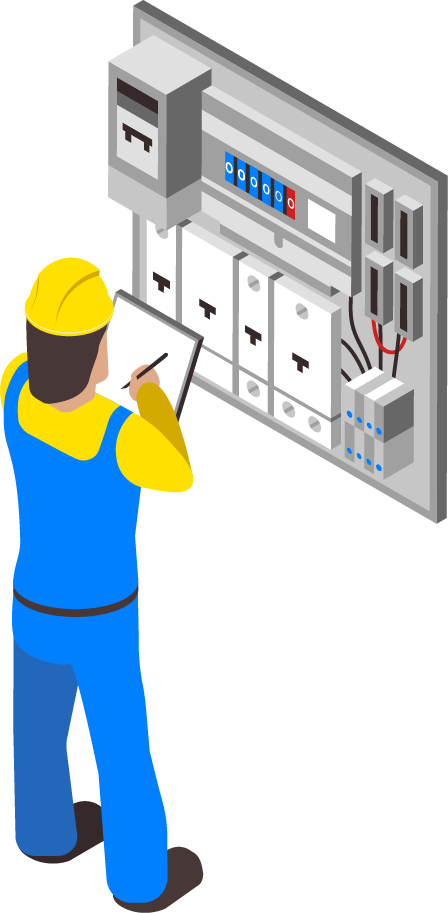 Operation & Maintenance
Solpath Energy Provide Special Service one time service for solar rooftop and ground mounted system as part of Scheduled or Preventive maintenance . We also provide AMC (Annual Maintenance Contracts ) with solar panel cleaning contract with preventive and breakdown maintenance.